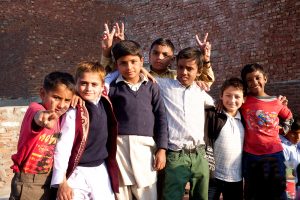 When you give to the Where Most Needed fund, you enable us to provide the best possible support to vulnerable families around the world.
Donate Now
Orphan Lookafter and Help
Orphans are those innocent souls who suffer the most on the earth due to the unavailability of proper parental support.
Being the most suffering segment of the society they need an abundance of support to have their lives restored to normal.
People coming forward to help these orphans may reduce the intensity of their peril and get the best reward in the hereafter.
According to the United Nations, there are more than 4.6 million orphan children in Pakistan and the majority of this population is below the age of 17. This significant portion of the population is suffering from social depravity that needs to be addressed on an urgent basis.
Support Din International Trust Orphan Care Program to ensure a brighter future for the orphans!